Ideas For Painting – Star Murals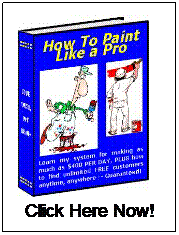 One of the greatest ideas for painting is in the realm of sci-fi or science fiction. It seems that there is an endless universe of possibilities that is of interest for kids, teens and adults when it comes to space.
A perfect example of this is Star Wars. These motion pictures are a big hit for everyone young and old. As a house painter (since 1991) I have spent a great deal of time making people's homes look good.
A few years ago I stumbled across an interesting art form called star mural painting. This is a process of creating unique space themes on people's ceilings. They are invisible by day but when the lights go out at night these space scenes light up!
I just did a bedroom ceiling the other night. A July summer evening sky was chosen. When I finished it, it looked just like the ceiling was gone and we were staring up at the nighttime sky - it looks that real!
It only took me 3 hours to paint it. Everything was water clean up and I barely needed a drop cloth. This truly an easy business to start. It's the perfect home business for anyone that would like to earn a full time income working just part-time hours.
You can see more by clicking on my web site here: http://Star-Mural.com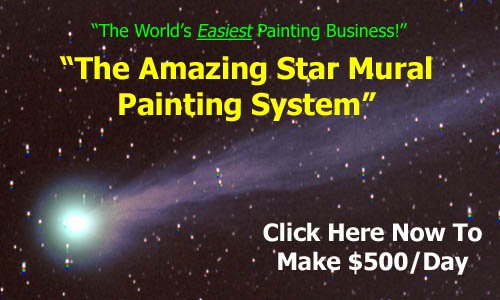 Ideas for painting - Please click here for more.
Thanks for visiting. Please click here for more info.