Interior Design Painting – 5 Hot Ideas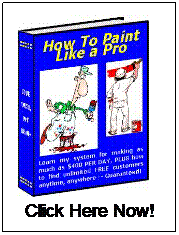 Interior design painting is nothing more than pre-planned, well thought out design. You can get inspiration from a number of sources.
1. Color brochures are a good way to find colors that go good together. These brochures are put together by professionals who know colors well. You can get color brochures for both interior and exterior decorating at your local paint store.
2. Software is also available that lets you take a picture of any room in your home and upload it to your computer where you can use a software CD-ROM from various paint manufactures to see a virtual rendition of what your room would look like. You should be able to do the exterior of your house, as well I would imagine.
3. Magazines – I know a customer of mine who planned her whole inside design of her home using the right type of decorating magazines for ideas.
4. Faux painting is very popular today. Benjamin Moore has a faux brochure that shows what you can do with glazes. The pictures are very impressive. There are 4 basic faux designs: color washing, sponging, strie' and ragging.
5. "Star murals" is a form of painting and design. Once you have experienced turning your lights out and seeing your bedroom ceiling come alive with an image of the night time sky you will be sold!