Painting Woodwork – 9 Easy Pointers For Doing a Professional Job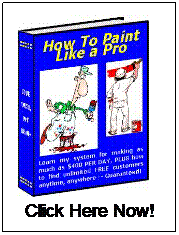 Painting woodwork: below are the exact steps I take to do a professional job in expensive homes repainting windows, doors, woodwork and trim. When done right and using the right paints and enamels your woodwork will look awesome!
1.) The Tools I Use For Painting Woodwork Are:
A.) 2" Angular Tip Paintbrush. My favorite is the Allpro "Stealth" and Wooster's ULTRA/PRO® FIRM LINDBECK®. These are good to use for all paints and primers.
B.) For Cutting-In the bucket I use to paint out of is usually an empty 1-gal. joint compound container that has a lid or the Handy Paint Pail or Handy Roller Pail
C.) Mini Rollers – I use the JUMBO-KOTER® PRO/DOO-Z® and the JUMBO-KOTER® FRAME.
D.) I also use a 100-grit sanding sponge, 100 and 220-grit sandpaper, a small shop vac and an old paintbrush that I use as a whisk broom.
E.) I also have painters caulk, paint rags and latex sandable wood patch on hand. The caulk helps to hide gaps or shadow lines in and around trim along the wall. The wood patch is for more serious defects. I do my caulking after I get the primer coat on all the woodwork and after the primer is dry (usually the next day). Once your woodwork is nice and clean and primed up you can see all the defects that need to be fixed. This tip will save you a lot of prep time.
F.) Electric Screwdriver – this $40 tool helps take screws out of doors and windows quickly and puts them back fast too!
G.) Work Radio – I'm too quiet when I paint. Customers like a little noise. I like talk radio and some music. Educational material is even better.
2.) The primer I use is either an oil base or latex enamel under coater (means it works good under gloss finishes) depending on whether the woodwork was originally oil or latex and what condition it is in. Both primers will grab good.
NOTE: You must use a primer before applying latex or oil base paint to existing OIL BASE finishes or chipping/peeling will occur.
3.) The paint - these days I like to use latex paint on woodwork if possible because oil base paints aren't as good as they used to be anymore due to government V.O.C. regulations and they are not as readily available. Also, many newer homes are now done with latex enamel.
(They took all the good stuff out of the paint.) Fortunately there are some great latex enamels available on the market like Benjamin Moore's Latex version of their "Satin Impervo" – sweeeet!! Sherwin Williams has a new latex version that is supposed to level out like oil base also.
4.) Sanding Before Painting Woodwork - if the woodwork is in good condition you can give it a quick easy sand with 220-grit and a 100-grit sand sponge for harder to sand areas to clean it up.
5.) Filtering Paints – when your primer and paint is new you won't have to filter it (usually). Once you have been using it for a few days on a larger job it tends to get fuzz and other small impurities in it. I use cone filters for oil base coatings and a washable, reusable pan filter for my latex paints.
6.) Doors and Shelving – I use the Jumbo Koter® set up mentioned above (use the mini roller that is recommended for enamel coatings). These speed rollers work good on large areas like doors and shelving. I recommend the "Handy Roller Pail" because it has a built in brush magnet and an area to load up your paint with your Mini Koter® speed roller.
7.) Hardware – I usually take off the doorknobs, door handles and locks so that I can roll out without stopping to cut around anything. You can paint around hinges or if it's a 3-hinge door you can undo one side of a hinge at a time without the door falling off.
8.) Painting Woodwork - when painting trim and doors I paint them the way they are built. In other works paint with the grain and paint from one butt joint to the other – not just rounding corners. With paneled doors you have vertical and horizontal sections that need to be painted the way they are put together and the direction the grain runs.
9.) When painting woodwork I cut in in sections. I paint with the grain, paying attention to my brush strokes. I find my sweet spot on my paintbrush when doing various trim and edge work. This helps me cut in good. I will push a bead of paint just like a welder pushes a bead of molten steel.
ONE LAST THING: If you use the very best primers and enamel finishes on your woodwork, doors and trim you will be delighted with the outcome once the job is done.
Going the extra mile to do good prep work, filtering your paints and using good quality brushes and mini-rollers pays off big. Your work (painting woodwork) will look very professional.
Have A Great Painting Tip or Technique?
Do you have a great tip or technique? Share it!
What Other Visitors Have Said
Click below to see contributions from other visitors to this page...

Painting Interior Trim Not rated yet
Painting interior trim is like a whole other world in the painting business realm. It can be tedious and time-consuming. Having an experienced partner …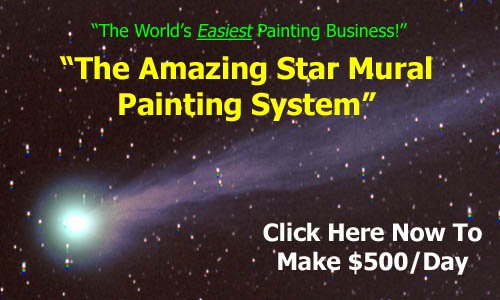 What did you find the most helpful about this information on painting woodwork? Thanks for visiting. Please click here for more info.