Painting Light – Two Cools Types You Can Use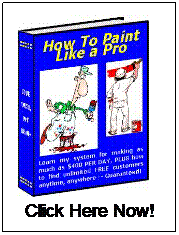 When you think of painting light you might think of Thomas Kinkade and painting pictures of light. On the other hand if you are a house painter like me you might be looking for a good light designed for interior painting.
Florescent lighting is the next best thing to natural sunlight. Painting under regular incandescent lighting distorts the paint colors and is a bit yellow, a bit darker type of light. I keep a couple of shop lights on hand that come with their own plug in cords. This way I can paint the interiors of people's homes and see what I am doing quite well.
An Unusual Art - Light from Paint
Super-Phosphorescent paint (glow in the dark paint) makes cool light. This stuff is even being used to light up hallways in exit areas in case of a power outage. The newer stuff glows longer than ever before.
I use it to create amazing star murals on people's bedroom ceilings. I use a special formula that glows from dusk to dawn. It looks just like actual stars that even twinkle a bit.
You can even make an accurate copy of the nighttime sky including space aliens and UFO's. Really good artists are making hundreds of dollars daily painting people's bedroom ceilings and even walls. You can add these murals to game rooms also.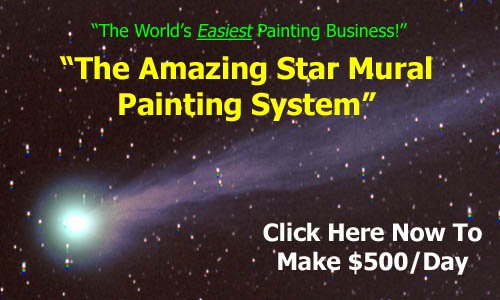 Did you enjoy this information about painting light? Thanks for visiting. Please click here for more.