Painting House – The Right Tools To Make It Easy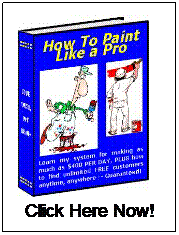 Thinking about painting house? Are you a new homeowner and you are planning on doing all your own painting? Well great! As a professional house painter let me suggest some low-cost painting tools to help you do a professional job on your own.
Except for extension ladders, these tools are not expensive. Plus, they will last you a lifetime if you take care of them. Especially your paint brushes.
Most brushes don't last because I have seen people put them in foil, wrap them in plastic and put them in the refrigerator, etc. everything but clean them out properly after use.
1. A Good Paintbrush – buy them from a real paint store and get the good ones. They not only last forever if you keep them clean but your paint job will look good, especially enameled woodwork, trim and doors.
2. A Good Cage Frame – also called a paint roller in laymen's terms. There is large (9"), medium (7"), and mini (see JUMBO-KOTER® FRAMES)
3. Good Roller Covers – Wooster, Purdy, Allpro. I use 3/8" and ½" nap roller covers that are shed-resistant. I usually buy the 9" for walls and ceilings. For tight places like bathrooms and kitchens I like to use the 7" rollers.
4. A Good Paint Bucket – Wooster has one for mini rollers that come with a brush holder magnet. I use them for doors, windows and trim. It's called the "Pelican". Instead of using a clumsy to carry paint tray I use their Wooster 4-gallon paint bucket for walls and ceilings. It comes with a lid as well and a built in rolling area.
5. 2 –3 Sizes of Paint Poles – for rolling out walls, tall walls, stairway walls, etc.
6. A Good Painting Light – if you cannot paint in nice sunlight use florescent light. I buy the $12.00 shop lights that have a cord. Incandescent light is yellow and throws the colors off as well as creates shadows.
7. Stepladder – I like a wooden 5-foot stepladder for most indoor jobs. I have a 4' and a 6' as well.
8. 16', 20' and possibly a 24' Extension Ladder (can be borrowed or rented.) many homeowners have an extension ladder of some size for painting house.
For Large Projects (lasts more than a day) – I keep my paint roller in a plastic bag sealed tight. This way you don't have to rinse your roller covers out until the job is over. I usually toss mine, but that is up to you. Ask the guy in the produce department to sell you a roll of bags.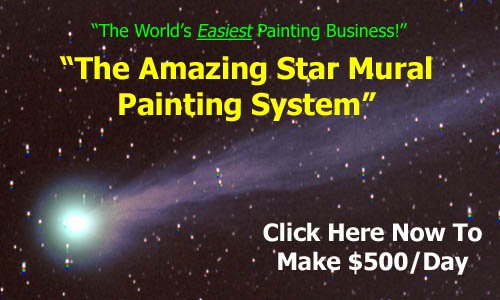 Did you find this article helpful for painting house? Click here for more related info.