Painting Guide – 12 Important Pointers To Go By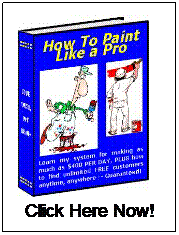 Here is a quick painting guide to go by to help you with all your house painting needs.
1. Always use the very best quality paints and primers.
2. Always use the very best quality latex paint on your home's exterior. And the key word here is latex paint.
3. Always use an exterior color brochure when deciding on a new color for the outside of your house so your home doesn't wind up being the eye-sore of the neighborhood, complete with a purple front door.
4. Using lighter colors in smaller rooms helps make them look more spacious.
5. Darker colors work well in larger rooms to help "pull the room in".
6. Always prime glossy surfaces with a latex or alkyd primer before re-painting. (If you are using an enamel paint, be sure to use an enamel under coater primer or one that says it holds gloss)
7. Always do two coats of paint on everything. The first coat can be a primer. (Be sure to get the primer tinted to the same color as the paint)
8. A wall primer that holds gloss (enamel under coater) works well as a first coat to help eliminate lap lines and streaks when applying a finish coat of paint. (Be sure to get the primer tinted to the finish coat color)
9. Always use professional quality, shed-resistant roller covers.
10. A professional grade two-inch angular tip paintbrush works well for cutting in walls, windows, trim and doors inside and outside as well. And it will last a long time if you wash it out after use.
11. Red is a hard color to cover. It can take as many as 5 coats to cover a wall red. Use a high-hide mid grade for your build up coats and a high quality paint for your finish coat. (Primer cannot be tinted deep enough)
12. Yellow is another hard to cover color and can take three coats to cover on walls. (I use a high-hide primer for my first coat)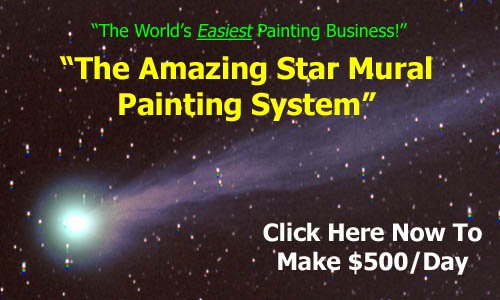 Did you enjoy this painting guide article? Click here for more...