Painting Exterior Walls – A List of the Right Paints and Tools to Use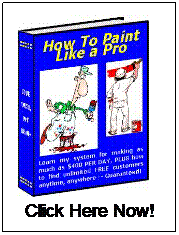 Painting exterior walls becomes easier with less guesswork when you know the right types of products to choose from. Also the work becomes easier when you have the right basic tools a house painter needs for outside painting.
Types of Coatings Commonly Used for Painting Exterior Walls:
1. Solid Body Latex Stain – looks like a flat finish. Works good for rough siding. Some porch trim or railings are done in white solid body stain.
2. Semi-Transparent Stain (Oil Base) – designed for the natural wood look type of rough siding that has never been painted. Also used for decks.
3. Latex Low Luster Paint – resembles an interior eggshell sheen. A common paint finish found on many homes.
4. Latex Satin – resembles an interior satin sheen. Another common paint finish found on many homes.
5. Oil Base High Gloss – used for fancy wooden front entries. Probably the oil base formula works best for a high gloss sheen level.
6. Oil Base Primer – used to block out any bare wood stains before painting with latex paint. Some latex primers are even stain blocking now. On a large scale you will want to choose an oil base primer for easy one coat stain blocking.
7. Latex Primer – great to use as a first coat. You tint it as close as possible to the finish coat of paint. A good exterior latex primer "holds gloss". Good to use as a first coat on aluminum siding because of "chalkiness".
Types of Brushes and Rollers to Use:
Use Good quality paintbrushes. I like a two-inch angular bristle tip. Wooster, Purdy, Allpro and Corona are all great choices.
Ideal Paint Roller: Wooster JUMBO-KOTER® FRAMES and JUMBO-KOTER® SUPER TWIST™ (mini rollers and mini roller frames).
Ideal Paint Buckets: Wooster SPEED BUCKET™, PELICAN™ HAND-HELD PAIL.
See Wooster Here for More Info
Must Have Tools for Painting Exterior Walls:
1. Ladder Mitts for your extension ladders - to cushion top of ladder from scraping the siding. They also are safer because they give you more "grip" against the wall.
2. Stabilizer Bar – bolts on to top of ladder so you can straddle windows. Also helps to kick you out a foot so you can paint better underneath overhangs (I would rather work under an overhang than work off a hangover… I would rather have a bottle in front of me than of a frontal lobotomy?).
3. Ladder hook to hold your cut (paint) bucket up on the ladder.
4. 36-grit sandpaper (I call it "The Enforcer". It will sand the hide off a rhino right now!). Hard to find, I buy a large contractor's pack when I need more of it.
5. Orbital sander plus 80-grit and 120-grit sanding discs.
6. 25-foot extension cord (good for your sander to reach the work).
7. Heat gun (Wagner has one for burning off old oil base paint).
8. A stiff scraper (to scrape off old paint, for re-glazing windows, etc.)
9. Caulk gun and 35-year siliconized painters caulk.
10. Work radio (so you don't drive yourself crazy).
11. A few 3 x 9 runner type drop cloths to cover steps, bushes or roofs.

Have A Great Story Or Painting Tip To Share?
Do you have a great tip or story about this? Share it!
What Other Visitors Have Said
Click below to see contributions from other visitors to this page...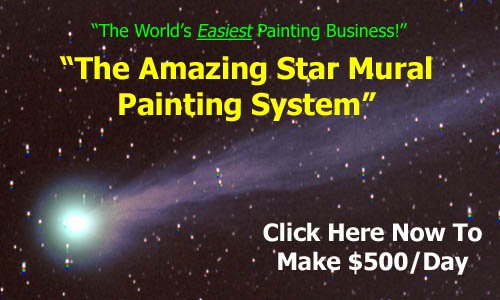 Did you find this article helpful for painting exterior walls? Click here for more related info.