Painting Exterior – How To Do It Like a Pro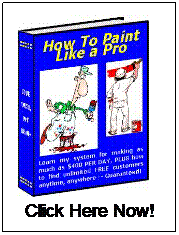 Painting exterior is not necessarily a hard job if you live in a newer home. Say for example a ranch-style home that has a lot of shade trees. And all the windows are the newer types that don't need glazing.
The siding is brick, so all you have to paint is the trim, doors and windows and maybe the garage door. Well, maybe your house isn't one of these gravy jobs.
Maybe it's a three-story, Victorian home with multi-colors and all the windows are old and need re-glazing. And on top of that it's all in the hot beating sun. This is the other extreme to painting exterior.
To that I say you might want to hire a painting contractor. Now if your home lies somewhere in between these "extremes", here is how to "gitter done" the easiest way possible and make it look really good also.
1. When choosing colors, use an exterior color brochure. These brochures have normal standardized colors that won't make your home look like a bad LSD trip.
2. Use top-of-the-line, name brand paints and primers. No sense doing all that professional work and wasting your hard labor on cheap paint. Make sure that paint job will last as well as look it's best.
3. And make sure to use latex paint not oil base or solvent-base paints. Latex coatings not only breathe they stay flexible and won't fade nearly as much in the direct sunlight. Also, oil base because it cannot breathe, cracks and peels as moisture tries to leave the walls.
4. Give your house a wash "one side at a time". I do a house wash using a car wash brush, a squirt bottle of house soap and a hose. I only wash the side I am going to be painting on next because by the time you get to the next side the bug webs and the dirt are back.
5. Paint and trim out your windows first. Next do the siding, working your way down as you go.
6. Save paint by using a speed roller as well as a paintbrush on the siding. Just using a brush to paint your siding uses up paint a lot faster. I use the JUMBO-KOTER® FRAME and JUMBO-KOTER® SUPER TWIST™ mini roller covers.
These roller covers are very, very durable and make paint spread fast and far. I just swipe the hard to get areas along with what I roll with my Wooster angular tip brush. I sometimes also use AllPro or Purdy brand paintbrushes. I prefer a two-inch brush with an angular tip.
7. If you have old, cracked, oil base paint to remove I recommend using a hot air gun that is designed for removing it. Wagner Tools makes a hot air gun for this. Just remove what is loose and paint it up with latex. You can always go back and burn off more unsound oil base paint as it begins to crack and peel later on over the years. That's about it for painting exterior.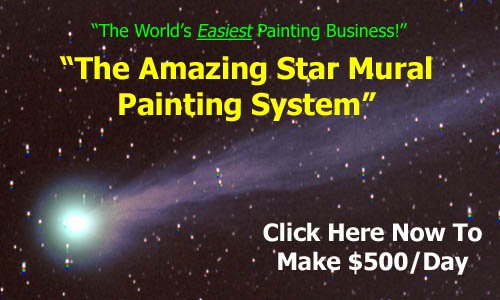 Did you find this article helpful for painting exterior? Click here for more related info.