Paint House – 12 pointers on How To Do It Like a Pro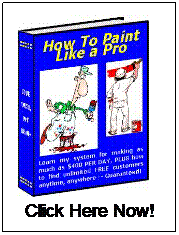 Paint house – if you want to make your home look good with the least amount of effort and time here is how I do it. I have been a house painter since 1991 so I know a few tricks that may help you.
1. I wash the side I'm going to be working on before I paint house. I use a car wash brush on a paint pole, a long garden hose and some house wash in a squirt bottle.
2. Oil base paint cracks and peels. I never use oil base. I use top of the line exterior latex paints and primers.
3. If you have an older home with a lot of alligatored oil base paint you can remove if with a heat gun or you can paint over it with latex and scrape anything peeling as it comes up. And touch up the peeling parts over time with more latex.
4. If you have rough wood siding that has been previously painted you will want to use solid body stain. It comes in latex and is designed for rough siding.
5. If you have rough siding that looks like natural wood you will want to match up semi-transparent stain and use an oil-based stain for best results. The oil permeates deep into the wood.
6. If you have slate shingles, wood siding, aluminum siding or stucco it is best to use a low luster or a satin finish latex paint.
7. I always apply two solid coats on everything except for semi-transparent oil stain.
8. I use an all-purpose latex primer tinted to the finish coat for exterior painting. For bare wood an exterior oil base primer is best to use to stop bleed-through stains.
9. For aluminum siding that is chalky, wash it first with house wash and use Zinsser 1-2-3 latex primer tinted to the top coat. It grabs best to chalky siding.
10. You can paint vinyl siding if you wish but don't paint a dark color over a light color vinyl or it will warp it in direct sunlight (L learned this from a window installer).
11. I buy gallons as I need them so I don't have too much paint. It is also best to start out with a test gallon until you know you definite like the color (unless it is a standard house color or pre-mix color).
12. Use exterior color brochures that have standard 3-color combination's in them so your home doesn't look like the sore thumb of the neighborhood.
Have fun this summer with your new home - paint house!
Have Any Great Painting Tips To Share?
Do you have a great story about this? Share it!
What Other Visitors Have Said
Click below to see contributions from other visitors to this page...

How To Make Your House Paint Spread Further

I have been a house painter for almost 20 years now and when painting exterior siding I really like the newer Wooster mini rollers and cage frames. …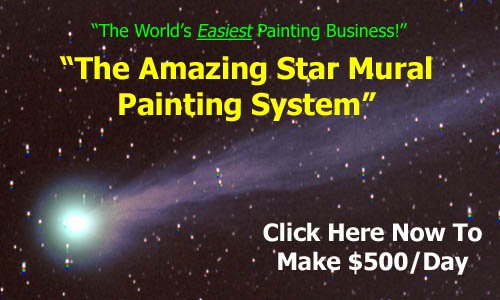 What did you find the most helpful about this information about paint house? Thanks for visiting. Please click here for more info.