Learn Painting – How To Make $800 a Week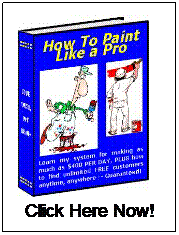 If you would like to learn painting (painting houses for a living, faux painting and more) I went about it the hard way. I thought I knew all about how to paint. The truth is, I didn't know as much as I thought I did.
As a self-taught painter when I first started out I knew nothing about primers or sheen levels to say the least. I knew even less about estimating and advertising. I just knew I needed a way to keep making an income and I wanted a business of my own anyway.
Once I got my feet wet I really wanted to be able to sit down with an experienced painting contractor over a cup of coffee and get all the facts on pricing for a twenty here and a twenty there.
Most painters were reluctant to give away any of their secrets. So I went on blindly working hard, not staying consistently busy and losing even more and more money from eating (working too cheap) my jobs. This went on for quite a while.
Then I got smart. Thanks to some changes beyond my control I discovered some new advertising techniques and some new ways to accurately estimate my painting jobs.
Was I smart? No. I lost years running a painting business the broke way instead of the profitable way. Very dumb if I don't say so myself. This is why back in 2004 I put together my "Paint Like a Pro Estimating and Advertising manual". To help other painters to go from zero to sixty right out of the gate instead of taking the long way to profits.
This way a new painter can eat steak on Fridays instead of being too broke to enjoy the fruits of his labor. I believe a guy or gal out to be able to kick back in their easy chair after a normal day's labor and relax with a smile and a feeling of accomplishment and security as well.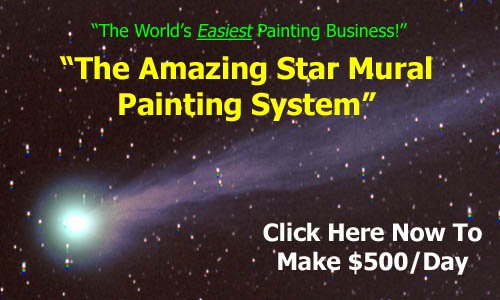 Did you enjoy this information about how to learn painting? Thanks for visiting. Please click here for more.