Paint Walls – How To Do It Cheaper and Better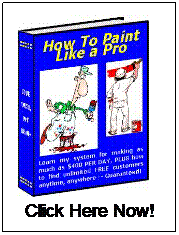 Before you paint walls here are some helpful tips to save money on paint and to make your home or project turn out looking it's best…
1. First, use a pole sander to clean off any cobwebs and old paint buggers. I like to use a drywall-sanding screen. You can also use 100-grit sandpaper.
2. Run out a first coat using either paint or a wall primer tinted to the finish coat. If you are doing multi rooms it is cheaper to use a wall primer as your first coat.
The reasons for this is it spreads further on thirsty walls and it's usually half the price of a gallon of quality paint.
3. Fix your drywall "blems". After I roll out and cut in the wall primer I set up a small fan and let the walls dry for an hour. Then I go back and fill nail holes and fix any other things that stand out with drywall compound.
NOTE: many people like to use spackle. I don't use it because it sometimes "flashes" under the second coat.
4. Run out 2nd or finish coat. Go ahead and cut in everything and roll out your last or finish coat. Use a shed-resistant, 3/8" or ½" nap roller cover for best results. Always roll out working in small blocks from left to right or vise-versa.
5. Mask bottom woodwork for roller spray. This is important if the trim is a different color or is stained. Darker colors tend to spray a bit more than lighter paint colors when rolling.
I use an angular paintbrush for cutting in so I don't need to mask anything else. If I get a bit of paint on the woodwork I keep a damp rag and a scraper blade to wipe it off with.
6. Some colors like (reds and yellows) can take extra coats. Yellows are hard to cover in corners. I like to use a high-hiding wall primer and two finish coats of paint to make it look good and solid.
When it comes to reds it seems that I always need 5 coats to get it to cover. Forget using primer (you cannot tint it as deep as paint) and go with 4 coats of mid-grade paint and top coat it with a coat of premium wall paint if you wish.
That's it for paint walls.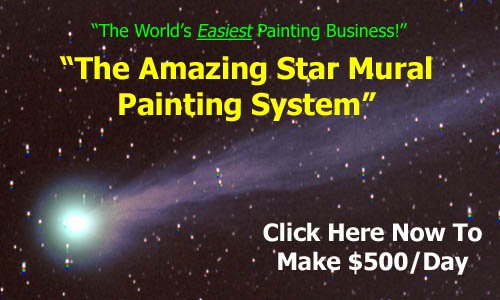 Did you enjoy this information for paint walls? Thanks for visiting. Please click here for more.