Interior Painting Problems – Common Problems and How To Solve Them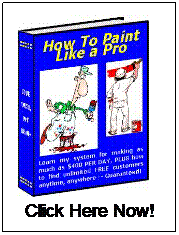 Interior painting problems can be easily solved easily once you know a few simple tricks. Here listed below are some common interior painting problems I have run into and their solutions…
1.) Bleed-Through Stains – latex paint is here to stay but unfortunately things like water or ink stains permeate through it no matter how many coats you paint over it.
Solution: spot prime the stain with a solvent-based spray primer.I use Krylon® Fusion spray paint. It dries in seconds even though it is solvent-based.
2.) Paint Streaks and Laps – ceilings are notorious for showing paint streaks and so are walls. Common among interior painting problems.
Solution: For ceilings use ceiling paint. It's a true flat designed for ceilings. For walls using a high quality wall primer and top coating with a high quality matte finish works well.
3.) Chipping Paint – this happens when someone paints new oil base enamel on top of older oil base enamel without priming first. The two surfaces are slippery and don't bond well. That's what the primer is for.
Solution: remove the chipping paint with a flat razor blade scraper knife, sand the rest off and then prime before painting with an enamel under coater primer in either latex or oil base.
4.) Unsound or Peeling Paint – this happens when someone paints latex over oil base enamel. Most common among interior painting problems.
Solution: prime first with either a latex or oil base enamel under coater primer. Apply the finish coat of paint with either and oil base or latex paint afterward.
5.) Hard To Cover Colors – yellow and red are difficult colors to paint with and red is the worst. Because yellow tends to look like it needs another coat in the corners and at the ceiling and baseboard line.
Solution: use a high-hide primer tinted as close as possible to the top or finish color to get a solid color look over the entire surface.
When painting with red, forget using a primer. You cannot tint the primer deep enough. Instead use a commercial-grade, high-hide red paint as your primer and roll it out until it's solid. It normally takes 5 coats to get red to cover solid. You can even use a high quality paint as your final coat if you want.
6.) Drywall or Plaster Defects – I use quick-dry drywall joint compound and mix only as much as is needed at a time. Click Here for a good book on drywall repair.
7.) Removing Unsound Paint – unsound latex paint comes off of oil base enamel finishes well by using 100-grit sandpaper on it. If it is on doors you can use a rotary sander and some 80 or 120-grit. Some parts have to be hand sanded.
You can use a hot air gun (Wagner paint tools) for removing old oil base in some instances. In others, the rotary sander and 80-grit works well. Smooth it out with 120-grit when finished. Be sure to wear a dust mask. Also, be careful removing old oil base paint. It may contain lead.
8.) Paint Spatter – the only time I worry about paint spatter is when I'm rolling out a wall and I don't want it to get on the woodwork below because I have a drop next to the wall.
Solution: run out a line of 2-inch masking tape along the bottom of the wall. Leave it sticking outwards like a little roof. Stick the edge of the tape to the edge of the baseboard. This way all the paint spatter caused from rolling falls on the tape.
Darker colors tend to spatter more than lighter ones because they are thinner even if you use good quality roller covers. The darker or deeper base paint has less clay and fillers in it because of the dark color they are not needed as with lighter colors.
9.) Paint Drips – your paintbrush will drip after a while if you don't wipe it good on the side of your cutting in bucket.
Solution: I wipe each time I dip. You can also rotate it like an ice cream cone if walking across the room. The same goes for paint rollers.
Sometimes after using my paintbrush for quite a while I will go rinse it out and spin it out a little and start over with a clean brush.
Getting back to drips, if it's old dried paint drips on the wall, I use a flat razorblade knife to cut it off the wall and lightly sand the wall smooth. Older oil base drips can be sanded smooth. Latex cannot be as easily.
10.) Using Old Paint That Needs Filtering – paint stores have pan filters that work good for filtering latex paints. I use cone filters for filtering my oil base paints. Especially when I am doing a lot of enameling day and day out. Common for interior painting problems.
11.) Unwanted Color Variations – if I get more than one gallon of a ready-mix color I try to get all the same job lots (code numbers on the paint can lid) so that the shade stays consistent. Otherwise halfway down a wall you may see a slight change in color.
This happens with wallpaper too. Always get the same job lot numbers when wallpapering if possible as well as paint.
For custom mixed paints or if you cannot get all the same job lots what I do is mix all my gallons that I am going to use together in a 5-gallon pale (or mix in the cans back and forth) for a uniform color. Most ignored among interior painting problems.
12.) How To Choose The Right Sheen For Each Project – for woodwork the normal sheen in finer homes is satin. For walls it can be flat, matte, eggshell or satin. I like matte the best. For ceilings I use a ceiling flat. For kitchens and baths I like a washable sheen like matte or eggshell on the ceilings as well as the walls.
13.) Choosing The Right Paint Brand – I always use the best quality paints and primers. It saves me work in the long run and my jobs always looks good. Good brands to choose are ones like Benjamin Moore, Pratt and Lambert, Sherwin Williams, etc.
I always use the best quality in these brands as well. Even though they are big names, they have their mid-grade and commercial grade lines as well. For painting in someone's home I always use the best quality that these manufactures offer.
I hope this information helps you solve all your interior painting problems if you have any.
Have A Great Story or Some Pictures about Custom Painting?
Do you have some great pics to share? Post them here along with comments and your home page or website address even. I will make the URL live for you!
What Other Visitors Have Said
Click below to see contributions from other visitors to this page...

Only Pro Painters Have These Problems Not rated yet
When I painted my own house I never knew or paid attention to any of these painting problems. Now that I paint professionally they really matter. I …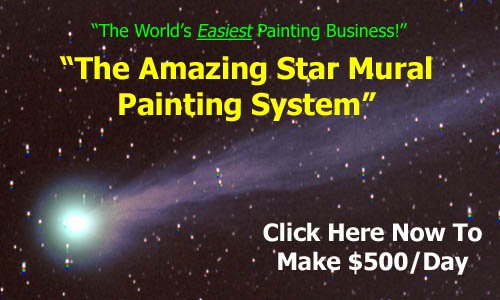 What did you find the most helpful about this information on interior painting problems? Thanks for visiting. Please click here for more info.