House Painting Services – 8 Ways To Make More Money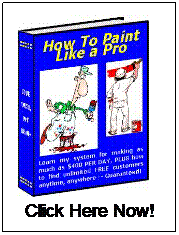 There are many house painting services that many painting contractors take on for extra profits. This means more money and the chance to stay busier longer without looking for more work. It's a way of getting more referrals as well.
1.) Specialty Painting – faux painting is in big demand if you are good at it. Most people that do it don't seem to be very good painters though. Star mural painting is hot.
2.) Wall Papering and Wallpaper Removal – I have done small and medium size jobs for years. Putting it up as well as removing it is duck soup for my wife and I.
3.) Drywall/Plaster Repair – I make $30 – 70 per hour on average doing small drywall repair jobs that only take 7 – 10 hours on average to complete. I'm there one day for a few hours and back the next to finish up.
4.) Window Washing – since you have ladders, why not ask people if they want their windows washed? You can make some great money.
5.) Light Carpentry – I get a job every once in a while trimming out doors, windows and woodwork.
6.) Scheduled Touch-Up Painting – preventive maintenance. You can put companies on a monthly touch up plan and have guaranteed residual monthly income.
7.) Driveway Sealing – you could even add this service on if you have experience doing it.
8.) Power Washing – people have sidewalks and fences as well as their siding that needs power washing.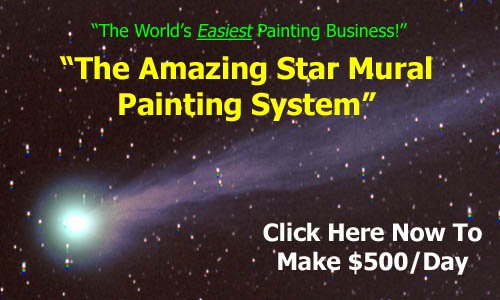 Did you enjoy this information about house painting services? Thanks for visiting. Please click here for more.