Home Improvement Painting – 10 Tips For Making It Profitable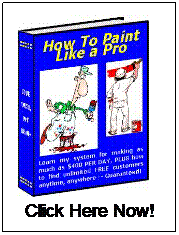 Home improvement painting can work well when you are trying to sell your home. A fresh coat of paint on the inside or outside can make it look like very appealing to the buyer.
After all, isn't everyone looking for a house that doesn't need anything but to just move in? Here are some fast painting tips to help you bring your home up to speed quickly.
1. Use color charts that have 3-color combinations in them for interior and exterior painting. This way your color schemes appear normal and your house more desirable.
2. You can use mid-grade paints or top-of-the-line paints. It all depends on if you plan on living in the home for long or just trying to make it sell.
3. For the best paint deals go to a professional paint store. If you are a professional painter you can get painter's discounts.
4. Use a low luster or satin sheen on the exterior.
5. Use matte or eggshell sheen or finish on the interior walls and a satin sheen or finish on the woodwork. A "ceiling flat" is great for ceilings. Use a matte or eggshell finish on bathroom and kitchen ceilings.
6. Use light colors for smaller rooms and darker colors are O.K. if the room is a larger one.
7. Painting over old wallpaper is a no-no. It is best to remove it and re-wallpaper or maybe do some faux painting.
8. Be sure to prime your woodwork before re-painting it so you don't get peeling or chipping. An "enamel under coater" primer works best.
9. Enamel under coater primer works good on walls also as a first coat because it helps eliminate lap lines and streaks in the finish coat that are prevalent with latex paints.
10. Faux painting can enhance your home's beauty if done right. Accent walls in living rooms, dinning rooms, etc. are all great places for faux painting.
BONUS TIP:
11. Speaking of faux painting, one thing that can add tremendous value to home improvement painting is having a star mural painted on bedroom ceilings. These murals are popular in hotels, motels, games rooms, etc. Click Here for More Info!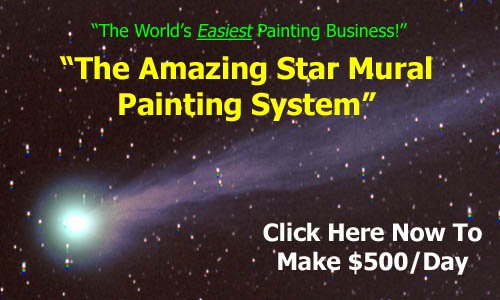 Home improvement painting - Click here for more related info.