Home decorating painting – these three words bring three types of house painting to mind for me as a professional house painter. When done right it can turn any ordinary home into a work of art.
1. Custom Paint Jobs
– if you have never experienced a beautiful custom pant job done by professional skilled painters you just don't know what you are missing.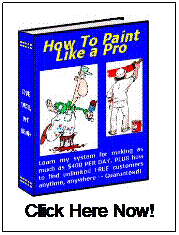 But don't feel bad. I went years without enjoying some of my own work as most painters probably do. (… the cobblers children have no shoes …)
I also marveled at the fact that the only time that some people get anything painted is when they are moving and trying to sell their house. But for those who enjoy a beautiful home, whether large or small, a custom paint job is necessary!
Just picture walls and ceilings that look awesome from an angular view, enameled woodwork and doors with an elegant controlled sheen, exterior painting that is really done so that good people cannot quit starring at your home, etc.
2. Faux Painting
– if you have never experienced a professionally done faux painting job in a really nice home you don't know what the true potential of faux painting really is.
And if you love color and design you then you definitely need to check out the best of the best in faux painting. One of my favorite faux patterns or designs is called "color washing".
3. Mural Painting
– if you have never seen what people are doing with modern designs painted on over-sized stretched canvas frames you really don't know what you are missing. I like the colorful abstract type of art when I think of murals.