Door Painting – How I Paint Them in People's Homes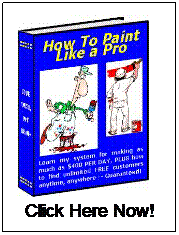 Door painting is a science. When done right, any door you paint will generally turn out looking way better than if just anyone painted it. The secret is in the tools you use and the "way" you paint it.
Painting doors on a large scale requires taking them down and spraying them in a production line. But in this case, we are talking about basic door painting as a professional painter that is in someone's home. And in this case, your home.
The secret to good looking doors is in the tools you use. I basically use 3 tools:
1. A Wooster Jumbo Koter with an enamel roller cover on it (mini-roller),
2. A Pelican paint bucket that has a built-in paintbrush magnet to hold my brush and a built-in rolling board to roll paint into my Jumbo Koter roller.
3. A 2-inch angular tip paintbrush.
4. A wet paint rag that I can rinse out periodically.
5. An electric screwdriver to remove locks and doorknobs for easy painting and rolling.
First you want to remove the lock and the doorknob. Next you want to block the door steady. To do this I use my sand sponge and a paint scraper under the door as a doorstop. If the door has 3 hinges you can remove one at a time to paint around it. Otherwise just be careful.
You want to paint the 3-D View of the door. I like to paint the two visible sides of the door or the 3-D view. This depends on which side of the door you are on. One side is the edge of the door that you see when opened.
If the door is in good shape, you want to do a quick sand on the door with a sand sponge or 220-grit sandpaper. This gets the dust off of the door. I also have an old paintbrush I use as a whisk broom to brush out the corners of the door or the inlays.
Prime the Door First – go with the direction of the wood, the grain and the way the door parts are put together. Use an enamel under coater primer. This means it "holds gloss" and makes your enamel paint go on in one coat. I use my jumbo koter to roll out the large areas for a nice neat look.
Paint with an Enamel Finish – for best results I recommend a satin enamel finish in either an oil base or latex paint. I prefer latex paints and primers. Again, I use my jumbo koter to roll out the large areas for a nice neat look. I use my brush for the corners.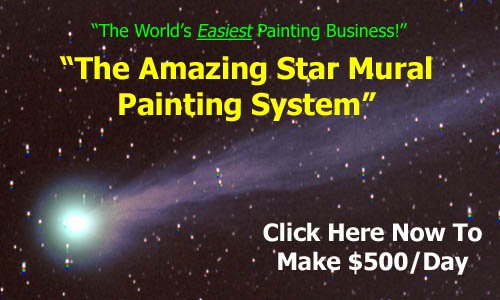 Did you find this article helpful for door painting? Click here for more related info.