Bedroom painting – How To Do It Like a Pro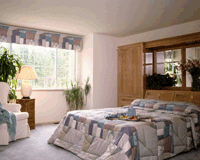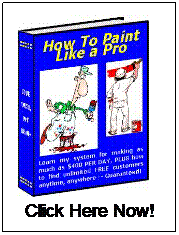 As a professional house painter I find that bedroom painting is an easier job. The main thing about bedroom painting is that you need to clean out the room as much as possible. If it's a large bedroom some of the furniture can be moved to the center of the room as much as possible.
I like to cover the floors with my canvas runners or you can use painter's plastic. I usually like to sand the walls down and the ceiling also with my pole sander to get rid of cobwebs and paint buggers left over from the last paint job. I take all the switch and socket covers off also. I like to loosen the ceiling light. I will even take the doors off to make more room if I have to.
Also, if I am going to be painting the woodwork I will give that a light sand with some 220-grit sandpaper and dust it all down. At this point I like to put one coat of paint on everything when it comes to the walls and the ceiling. I use a flat white ceiling paint. For the walls I use a matte finish. I like the roll the walls and ceiling out one coat. When done with that I will cut in the corners and around the woodwork. I cut near the ceiling later after the ceiling has had two coats and it finished.
Now if I'm doing the woodwork I go ahead and put a coat of primer (enamel under coater) on it, doors, windows and all. I like to get everything primed up one coat so the whole room is sealed and ready for my next step. Now at this point I begin by prep work by filling cracks and holes in the walls and any other kind of minor drywall repair. I like to get it done between coats. It makes the prep work go super fast. Once the walls are rolled out and the ceiling is rolled out one coat you know exactly where your prep work needs to be done – no guess work!
This makes bedroom painting easy because you now know the walls and ceiling from rolling them out. You know right where your blems are that need to be fixed. Okay once the prep work is done on your walls your and your drywall repairs are sanded smooth, you want to prime them with a coat of paint. This way they will be sealed and , and ready for your second or final coat of paint on the walls and ceiling.
I will also go around now and I will take painter's caulk and I will seal any shadow lines between the wall and the woodwork or on the woodwork itself if there is any. These need to be filled before you finish or top coat your woodwork.
If you have a gouge or hole in your woodwork you can fill it with sandable latex wood filler. After it dries and is sanded smooth I will take my enamel under coater and touch those spots up. This way I'm already to add my second and final coat (satin enamel paint) on the woodwork and trim as well.
Now that everything has been primed, prepped and sealed I am ready for the final coat of paint on everything. I will go ahead and finish my ceiling, put a fan on it to let it dry quickly and I will usually cut in twice around the ceiling line on the top of the wall getting my two coats on. While I cut in twice around the top of the wall my wife may be helping me by cutting in the wall corners and around the windows and at the bottom next to the trim.
And then lastly, I will roll out the walls with the finish coat. Now I let the walls dry real quick using a fan. Again, if you got woodwork to do you just go ahead and paint up your primed woodwork with satin enamel once the walls are dry. Using a satin finish or enamel on the woodwork and trim is the proper sheen level found in all the better homes for bedroom painting as well as the whole house.
Sometimes you have bi-fold doors on the closets. I like to take them off and put them on sawhorses somewhere down in the basement or out in the garage if it's warm and prime and paint them there. I will rehang them when I'm done painting the room and maybe adjust them a little bit so they are level with the floor. That's about it when it comes to bedroom painting.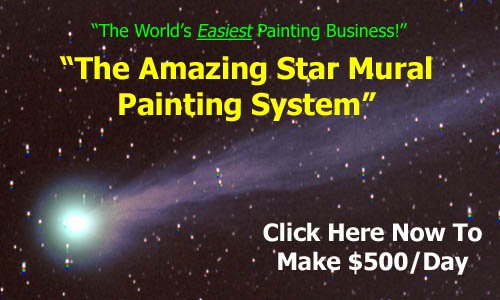 Thank you for visiting this page about bedroom painting. Looking for more info about painting? Please click here.
Return from Bedroom Painting to Painting Tips Home