Painting Kitchen Cabinets – How To Paint Them The Right Way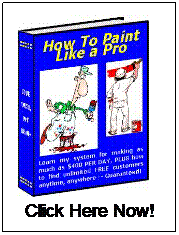 Painting Kitchen Cabinets
1.) A satin finish is the right sheen level for kitchen cabinets. Use a top quality paint for best results.
2.) Using an alkyd or oil-based formula is best, especially on the doors. Alkyd also sands well. Latex does not.
3.) Spend a lot of attention to the doors and the exterior of the cupboards. If you have a small shop where you can spray the doors, drawers and possibly even the shelving using a professional paint spraying system your cabinets will turn out the best.
If not the rest of the tips below will give you professional quality for painting kitchen cabinets.
4.) Before you get started take small pieces of masking tape and number the doors and drawers so they go back in the right areas. Later when painting them, write the number in ink behind the hinge area.
5.) Find a place in the basement or garage where you can lay your doors out on worktables for sanding and painting.
6.) A cordless electric drill or screwdriver is a fast way to takes screws and hinges off quickly and for putting them back on again when the job is done. Keep them all together in a bowl with a lid.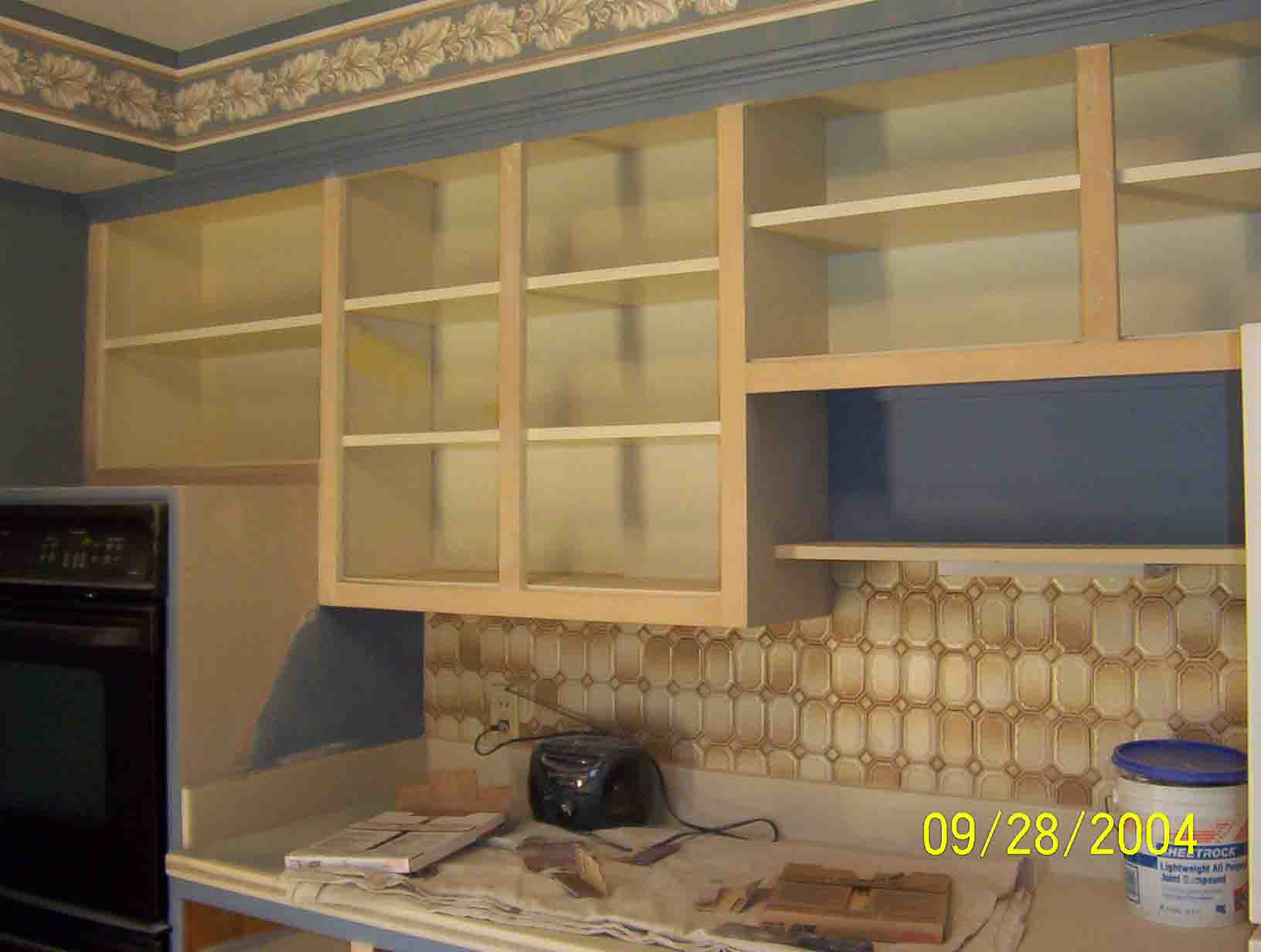 7.) One way to remove a lot of old paint quickly is with an orbital sander and some 80-grit sandpaper discs (round sandpaper that fits the orbital sander) for quick paint removal and some 120-grit sandpaper discs for smoothing them out afterward. Be careful to wear a dust mask.
8.) Using a quality brand enamel under coat (holds gloss) that sands well is perfect for your base or primary coat. I like to use 80-grit sandpaper to smooth it out. A quick hand sand works best. You can remove the excess powder after sanding with tack cloth (a sticky cheese cloth found at the paint store for removing dust and powders).
9.) I like to filter my primers and paints after the first day due to impurities that get into the coatings from using them for several days.
10.) Wooster paint tools has speed or mini rollers (also called hot dog rollers) and shed-resistant mini-roller covers that make spreading paint out on a larger area (like cupboard doors) fast. Then take your paintbrush and run them out for a brushed look. These mini rollers are good for rolling out the cupboards, shelves and the inside and outside of the cupboards quickly.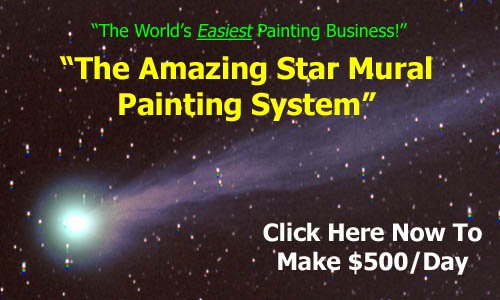 Looking for more ideas than painting kitchen cabinets? Click here for more information.