Painting Instruction – 10 Painting Tips For Doing Professional Work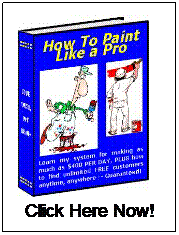 Painting instruction is necessary for new painters. When I first started my own business I really didn't know much about painting correctly. I did a lot of side jobs and painted my own home and I still didn't know the finer points for doing custom work. Knowledge makes a great painting tool.
1. GOOD BRUSHES - necessary for cutting in along woodwork neatly and for getting a good finished look when enameling doors and trim.
2. TOP QUALITY PAINTS AND PRIMERS – these are not only a big hit with your customers, they actually make a paint job run smoother and go faster. Better paints are easier to use.
3. HIGH QUALITY ROLLER COVERS – get the best to use for a nice finish on walls and ceilings. High quality covers are shed resistant.
4. PAINT ROLLING - Roll out in walls and ceilings in sections. I like to work in 1-foot squares working from left to right as I move down a wall.
5. DO YOUR PREP WORK BETWEEN COATS - This helps a lot. It saves tons of time figuring out how much prep work is needed. I sand my walls and ceilings first using a pole sander. But I don't repair drywall blems or fill holes until I get a first coat on. Then I can see what needs to be done.
6. ALWAYS PAINT TWO COATS - 1-coat coverage is a myth, not proper painting instruction. It takes two coats to get a good solid finish. Let your paint dry thoroughly between coats (4 hours between coats for latex paint and 1 hour for latex primer.)
7. PRIME WOODWORK AND THIRSTY WALLS - I always use a quality latex primer on walls and woodwork. Woodwork, doors and trim need priming to stop peeling and chipping. Walls (if doing a lot of area) are thirsty and need a coating that penetrates and seals easily. A wall primer that holds gloss is the key.
Running out a first coat (tinted the same color as the paint) will also save money on paint. This is because primers spread further than paints and is also cheaper in cost. The topcoat of paint will glide on faster and easier without having to use as much either.
8. FILTER YOUR PAINTS - Paint boogers, dust, hair, etc, can build up in a can from putting paint back at the end of the day. Filtering it (especially enamels for woodwork) will give you a smooth feel and will look nicer as well.
9. MASK YOUR BASEBOARDS - Because I use angular tip brushes for cutting in I don't need tape. But I do use it on bottom baseboard trim when rolling out walls. Spatter can fall on the trim from rolling.
10. WHITE CEILINGS - they make a room look nice. Unless a customer says otherwise, they are the norm for nice homes. I use a flat ceiling white in most rooms. The only exception is bathrooms and kitchens. Then I use a washable sheen like eggshell or satin.
That's it for painting instruction.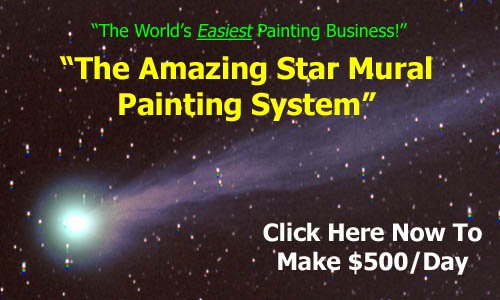 Did you find this information helpful for painting instruction? Thanks for visiting. Please click here for more info.