Painting Accessories – Top 10 Recommended Tools For House Painters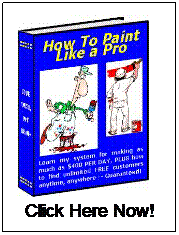 Painting accessories can make your business run smoothly. Like the old saying goes "Tools make the man". In all my years as a professional house painter, I have never bought a tool that didn't make me more money.
Here's a list of the Top 10…
1. CAGE FRAMES AND ROLLER COVERS – investing in professional paint rollers that are made of strong steel will make rolling a lot easier. So will buying top quality roller covers.
2. ROLLING BUCKETS AND CUT-IN BUCKETS – the Wooster Brush Company has paint buckets for every need. I like their rolling bucket. It's a large square pale that holds up to 2 gallons of paint and balances well when full and it comes with a lid.
They also have small buckets for cutting in that come with a magnetic brush holder and some have a rolling area also for your speed roller. Very handy tools.
3. SPEED ROLLERS – whether patting inside or outside, speed rollers let you get the job done fast. Wooster has the best.
4. QUALITY PAINTBRUSHES – top of the line, angular tip, paintbrushes is the secret to cutting in. Another secret is to use smaller brushes for intricate work. See your local paint store.
5. LADDERS AND STABILIZER – investing in ladders is a must. For interior work you can get by with cheap $30 stepladders. A 16-foot extension ladder for stairways or entryways is important also. Don't skimp on exterior ladders. Buy yourself a good solid 24-footer.
Also get a PIVOT tool. It's a large wedge-shaped block made out of black durable plastic. You use it to even up your ladder on roofs, stairs and hills. See your local paint store.
6. BLOWER FAN – one of these will dry out the freshly painted walls super fast so you can get on with preparing for the finish coat. Even a small oscillating fan will work to dry a room faster.
7. FLUORESCENT LIGHTS – the next best thing to natural sunlight is fluorescent lighting. It keeps the colors true without the shadows and yellowing that regular incandescent lighting creates.
8. TOOL BUCKET – an empty 5-gallan paint bucket makes a great tool bucket for scrapers, hammer, pliers and other handy smaller tools needed when painting.
9. SMALL SHOP VAC – a must have for fixing drywall and prepping out a room or for an exterior project even.
10. ORBITAL SANDER – these little gems make paint removal fast and easy. One of the best painting accessories you will ever buy.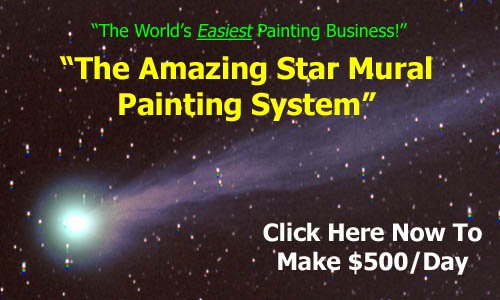 Did you find this article helpful for painting accessories? Click here for more related info.