Interior House Painting – 10 Tips For Success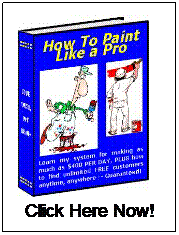 Interior house painting is easier if you have the right painting tools. Whether you are just a homeowner wanting to do his or her own painting or someone wanting to make money in their own painting business, below are the tools that make the job easier.
I recommend investing in a few professional painting tools that will last you a lifetime. Tools like…
1. A 5-foot step ladder (most comfortable for painting rooms with 8-foot ceilings).
2. Some canvas drops (9 x 12 and or 3 x 9 runners).
3. A fluorescent shop light with cord to paint by (when you don't have natural sunlight).
4. A sturdy professional cage frame (paint roller) see Wooster or Purdy (always use quality Wooster, Purdy or Allpro roller covers).
5. A telescoping paint pole (medium length).
6. A paint rolling bucket with lid (Wooster has one. Easier to carry compared to a full paint tray.)
7. A set of professional quality paintbrushes (1" and 2" angular tip, even some tiny model paintbrushes for tight places on windows).
8. A caulk gun (siliconized painters caulk is recommended).
9. A small fan for quick-drying ceilings and walls after painting them.
10. A tool bucket to keep smaller painting tools in like pliers, a hammer, assorted scraper knives, sand sponges, etc.
Three More Tips…
11. 100-grit and 220-grit sandpaper for sanding walls and woodwork.
12. Always use enamel under coater primer for your woodwork (It can be tinted to the finish coat of paint color) this keeps the paint from chipping or peeling.
13. Use a satin "sheen" enamel paint on your woodwork (can be alkyd or latex) and use matte or eggshell "sheen" paint on your walls (an enamel under coater primer used as a first coat cuts down on streaks and lap marks caused by the roller on the second finish coat which is typical of latex paints).
Have A Great Story or Some Pictures about Custom Painting?
Do you have some great pics to share? Post them here along with comments and your home page or website address even. I will make the URL live for you!
What Other Visitors Have Said
Click below to see contributions from other visitors to this page...

Painting Tools

As a professional painter and being in people's homes I always see the basic amateur tools. Cheap brushes (wrapped in foil, full of paint, dried hard as …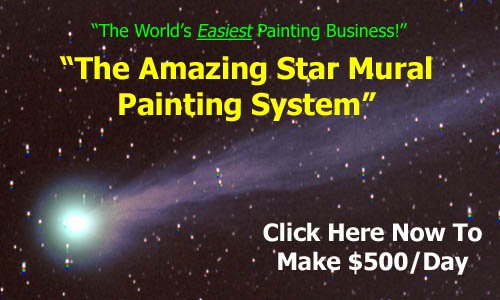 Did you find this information helpful about interior house painting? Thanks for visiting. Please click here for more info.