Faux painting kitchen - it can be as simple as doing an accent wall or just the dinning area if it is part of the kitchen. It can be painting faux everywhere in the kitchen that you would normally put wallpaper.
This type of painting in the kitchen may be more durable than wallpaper because the faux walls can be just as washable and there are no seams that can curl over time.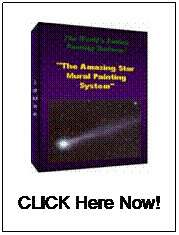 As a professional painter I was never fond of faux on the walls because it leaves the walls with sort of a bumpy texture on them. Maybe if done right it can lay flatter, I don't know. Wallpaper messes walls up also.
I have been asked to faux paint kitchen cupboards before after we enameled them white. We never did do the project but I know the lady wanted us to put a clear antique looking glaze over them.
Personally, I wasn't thrilled about the idea because the oil-based white enamel paint job we just did looked so good and was so smooth. If I would have glazed over the new oil base finish I would have use an oil-based glaze instead of the normal latex version though. I'm glad she changed her mind!
We did do some wood graining on some cabinet doors once for a business. Graining is a type of faux. It was for the small kitchen/coffee area they had. It turned out pretty good.
We ragged the surface of the doors using Zar wood stain in a dark walnut or rosewood color. We made verticle streaks with a clean T-shirt rag after applying the stain and gave it a long grained look. Very simple to do and it turned out nice.