Exterior House Painting – 12 Important Tips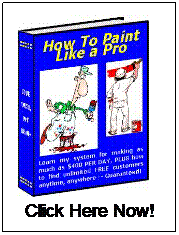 Exterior house painting is a lot easier to tackle if you follow a few simple tricks and techniques.
1. Always use latex paint. Oil base paints cannot breath. They crack and peel. Latex stays flexible and can breath, letting moisture out of the house.
2. Always use professional quality paints and primers on your home. Why waste your labor on cheap, inferior products?
3. A jumbo-koter (made by Wooster Brush Company) and a 2" angular paintbrush is all you really need to paint your house.
4. Wash the house first, one side at a time. I use a garden hose, house wash soap and a car wash brush. Wash only one side at a time (the side you plan on painting first).
5. Start at the top and work your way down. I like to start on the front of the house first. It has the most detail.
6. Applying two coats of paint is best. You can use an exterior latex primer tinted to the finish color for aluminum siding. Most of the time I use just paint, and I do two coats for maximum protection.
7. Clean your windows while you paint. Since you are up on a ladder it is a good time to clean your windows while painting.
8. Watch the radar for rain. If you see storm clouds coming directly your way, you may want to hold off a day unless it is going to take a while for the rain to get to you.
9. Use low luster or satin sheen for a paint finish. These are the two normal sheen levels of paint used for exterior painting.
10. Use an exterior paint brochure for choosing colors. This way you won't wind up with colors that don't look quite right on your house.
11. A heat gun works great for removing old oil base paint.
12. Use "siliconized painter's caulk" for sealing cracks. It is guaranteed to last for 35 years or more and comes in basic colors.
Have A Great Story Or Painting Tip To Share?
Do you have a great tip or story about this? Share it!
What Other Visitors Have Said
Click below to see contributions from other visitors to this page...

Jumbo Koter Not rated yet
The Jumbo-Koter speed rollers that Wooster carries cannot be found at home improvement stores. You have to go to a professional paint store. Yet they are …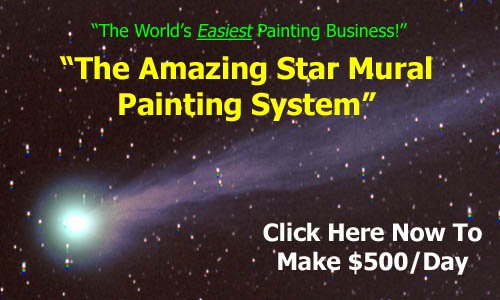 Did you find this information helpful about exterior house painting? Thanks for visiting. Please click here for more info.